SHOW HOTEL
New Victorian Suites
225 N. 50th Street
Lincoln, NE 68505
402-464-4400
Call hotel directly for SPECIAL SHOW RATE
This property is an unbeatable combination of comfort, value and service, it is centrally located in Lincoln at 50th and O Street. This all suites Nebraska owned hotel provides a complimentary deluxe breakfast bar every day. They also provide 24 hour friendly and helpful staff to serve your travel needs. All guests will enjoy a min-fridge, microwave, iron and ironing board, hair dryer, 42 inch flat screen tv, complimentary local calls and complimentary high speed wireless internet in every suite.
Guests can relax in the indoor heated swimming pool and hot tub, then enjoy free coffee and cookies available in the lobby 24 hours a day. Only minutes away from area destinations like Westfield Mall, University of Nebraska East Campus, Lancaster Events Center and only a short drive to destinations like Memorial Stadium, Lincoln Municipal Airport, University of Nebraska-city campus, Pinnacle Bank Arena, the Rail Yard and the Bob Devaney Center. Business travelers will appreciate the modern convenience of a 24 hour business center and access to fax and copying services. The property also has a huge parking lot, so large vehicles and trailers are no problem.

JOIN US JANUARY 31 - FEBRUARY 2, 2020!
Lancaster Event Center
4100 North 84th Street, Lincoln NE
---
We are in the process of booking entertainment for 2020, but to give you an idea of what our show offers, this is last year's line up.
It's another year of fun entertainment at the Nebraska Sports Show. Below is information on the various attractions and show times.
---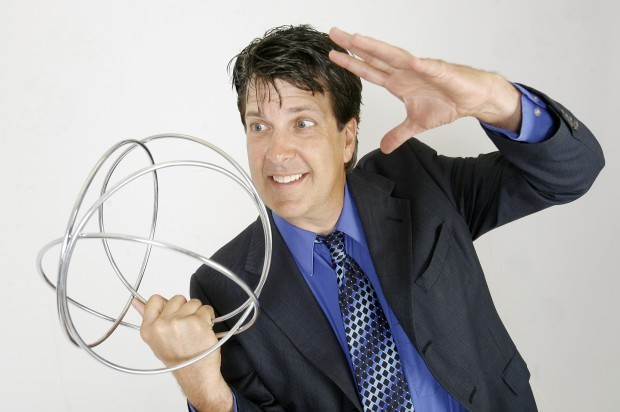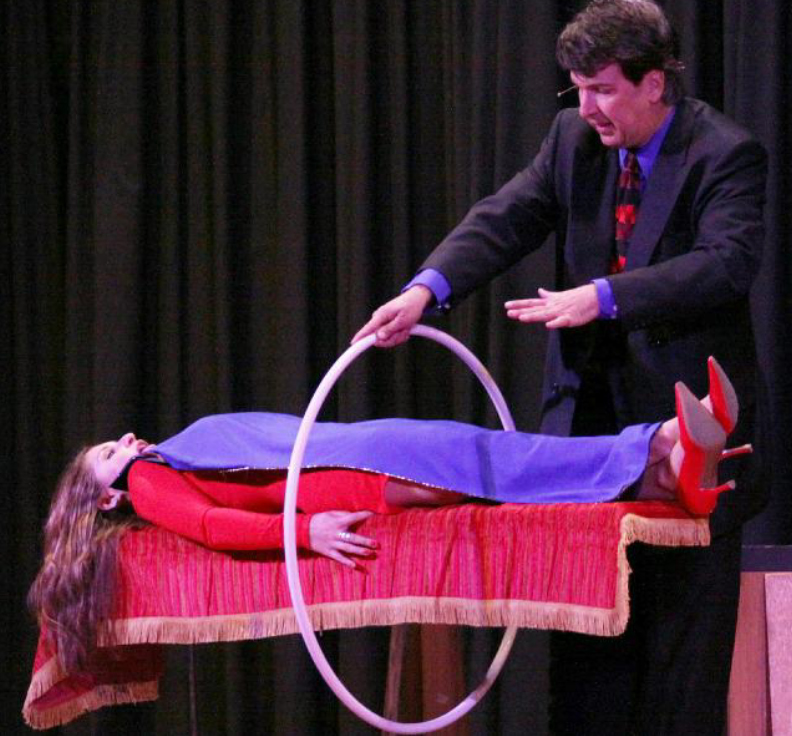 * Kevin Barnes - Las Vegas Magician
The Kevin Barnes Magic Show is a fun filled show with audience participation and amazing magic! Kevin hales from Las Vegas where he turned a 20 week contract at the Excalibur Hotel into a 12 year run. He has been featured on the T.V. Show "To Tell the Truth" as the Magician from Las Vegas. He has been a headline entertainer on Norwegian and Royal Caribbean Cruise Lines, as well as performing at venues in Europe and Asia. Kevin's combination of illusion, comedy and audience interaction makes this a one-of-a-kind, must see performance!
Friday - 3PM, 7PM
Saturday - 11AM, 1PM, 4PM, 7PM
Sunday - 11AM, 1PM, 3PM
Back to Entertainment Listing
---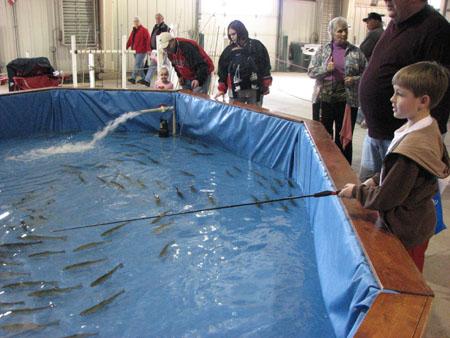 * Fishing for Live Trout - Keep Your Catch!
Back by popular demand - fish for live trout. Keep your catch!
Continuous Exhibit
Friday Noon - 9 PM
Saturday 10 AM - 8 PM
Sunday 10 AM - 4 PM
Back to Entertainment Listing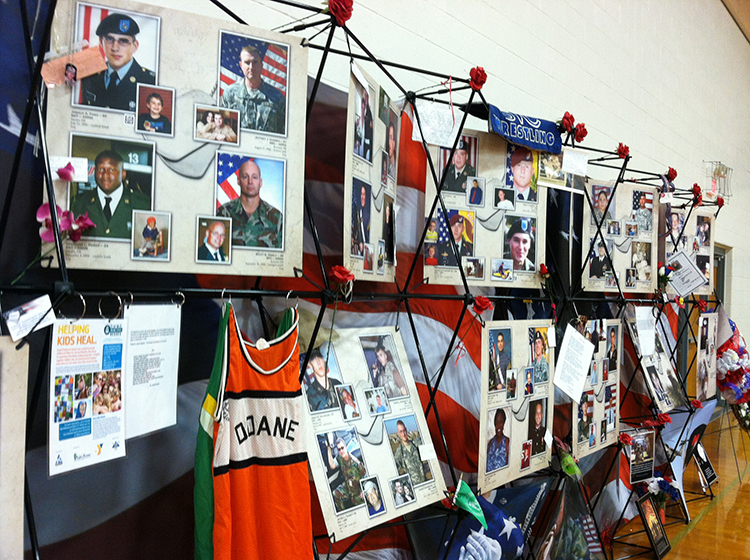 *Remembering Our Fallen
A very emotional memorial, "Remembering Our Fallen," is a stark reminder of the ultimate sacrifice made by the Fallen from Nebraska killed in The War on Terror while wearing our country's uniform in a war zone. The photo memorial, which includes military and personal photos of Nebraska's Fallen will be on display during show hours.

"We must remember these American Heroes and speak their names when we see their family members. We can never forget those who sacrificed everything for our freedom," said Bill Williams, co-creator of the memorial. "While this memorial is about those who have died, it was created for the living…to help the families in their grief, while reminding the rest of us of the terrible price paid for our freedom by our current generation of military."
Continuous Exhibit
Friday Noon - 9 PM
Saturday 10 AM - 8 PM
Sunday 10 AM - 4 PM
Back to Entertainment Listing
---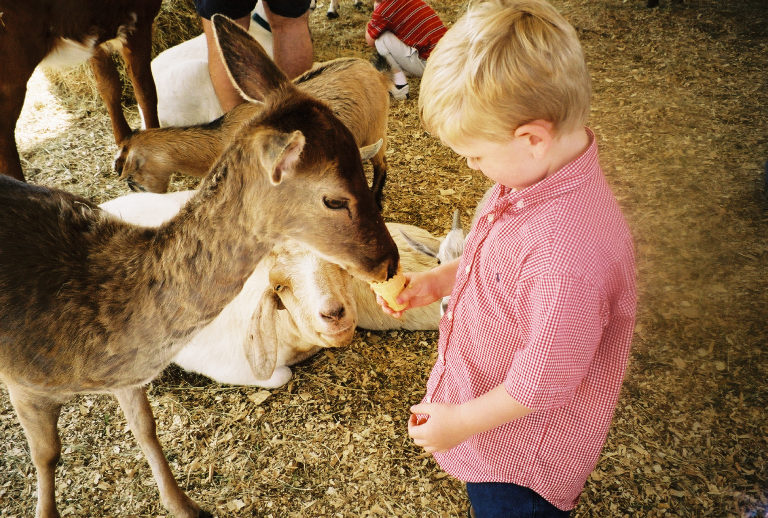 *Petting Zoo
Continuous Exhibit
Friday Noon - 9 PM
Saturday 10 AM - 8 PM
Sunday 10 AM - 4 PM
Back to Entertainment Listing
---
PRODUCED BY:

Pat Egan
Egan Enterprises, Inc.
7825 Viburnum Drive
Lincoln, NE 68516
402-202-9370
305-289-3367 Fax
Email