SHOW HOTEL
New Victorian Suites
225 N. 50th Street
Lincoln, NE 68505
402-464-4400
Call hotel directly for SPECIAL SHOW RATE
This property is an unbeatable combination of comfort, value and service, it is centrally located in Lincoln at 50th and O Street. This all suites Nebraska owned hotel provides a complimentary breakfast daily and 24 hour friendly and helpful staff to serve your travel needs. All guests will enjoy a mini-fridge, microwave, iron and ironing board, hair dryer, 42 inch flat screen tv, complimentary high speed wireless internet in every room! Located only 5 miles from Lancaster Event Center!
Guests can relax in the indoor heated swimming pool or work out in our fitness room. Only a few miles away from area destinations like Westfield Mall, University of Nebraska East Campus, and to destinations like Memorial Stadium, Lincoln Municipal Airport, University of Nebraska-city campus, Pinnacle Bank Arena, the Rail Yard and the Bob Devaney Center. Business travelers will appreciate the modern convenience of a 24 hour business center and access to fax and copying services. The property also has a large parking lot.

JOIN US FEBRUARY 3-5, 2023!
Lancaster Event Center
4100 North 84th Street, Lincoln NE
---
It's another year of fun entertainment at the Nebraska Sports Show. We are working on our line up for 2023. Below is information on the various attractions and show times from our 2022 show.
---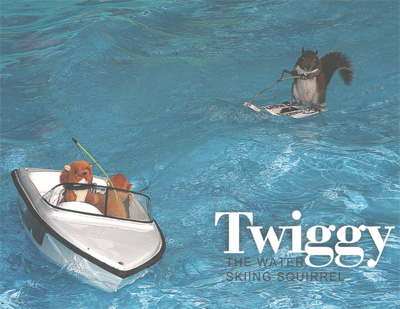 * Twiggy the Water Skiing Squirrel
Back by popular demand - the famous Twiggy. Fun for all ages! Twiggy has been performing for twenty-eight years traveling all across the US, Canada, Bermuda, Paris and Germany. She has appeared in numerous books, magazines, newspapers, and on television shows all over the world.
Friday - 2PM, 5PM, 7PM
Saturday - 11AM, 1PM, 4PM, 7PM
Sunday - 11AM, 1PM, 3PM
Back to Entertainment Listing
---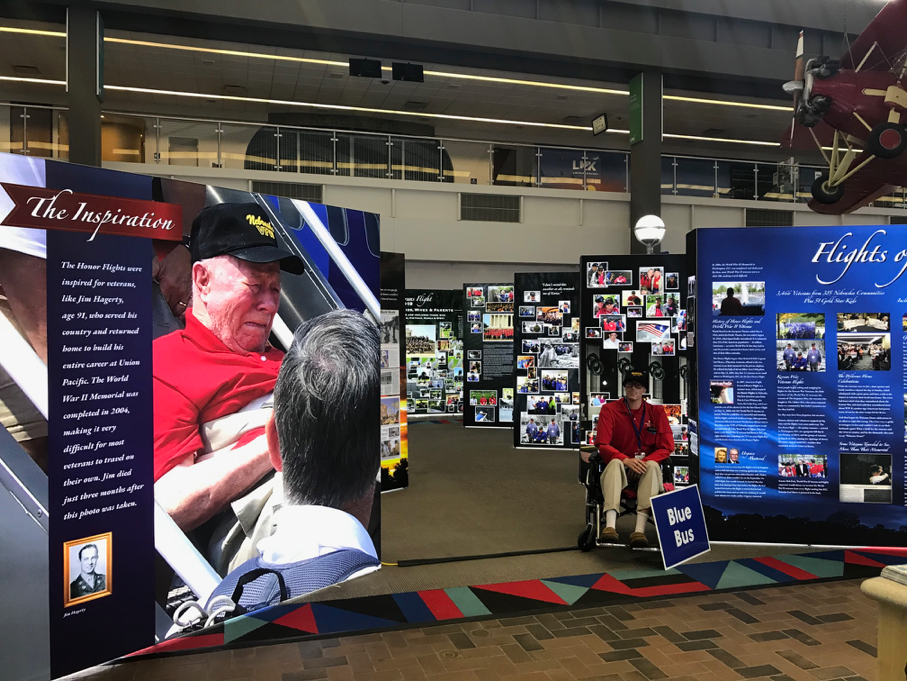 *Flights of Honor
This exhibit, created by Patriotic Productions of Omaha, includes hundreds of photos from the Heartland Honor Flights that took 3,466 veterans from 386 Nebraska communities to Washington, D.C. during the years 2008-2019. The exhibit provides opportunities for veterans to re-live their experiences, and for family members, volunteers and patriots of all ages to reminisce and educate others about the importance of thanking and honoring our veterans.

The exhibit includes nine separate double-sided frames with photos of the flights for our World War II, Korean War, Vietnam War, Female and Purple Heart Veterans of Iraq/Afghanistan.
Continuous Exhibit
Friday Noon - 9 PM
Saturday 10 AM - 8 PM
Sunday 10 AM - 4 PM
Back to Entertainment Listing
---
*Ms. Shades Balloon Artist
Fun for all ages. See Ms. Shades for amazing balloon creations and tattoos. Take a picture in her balloon photo area.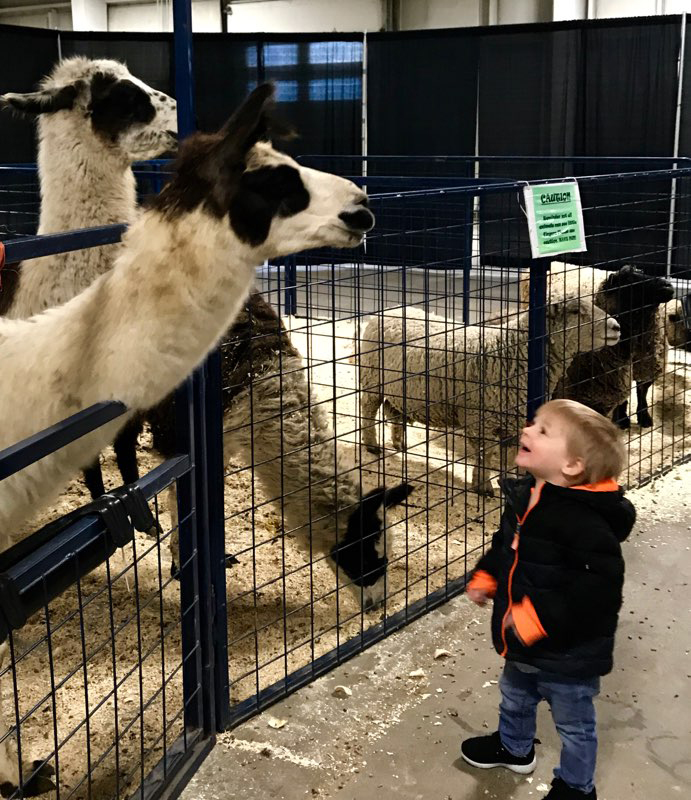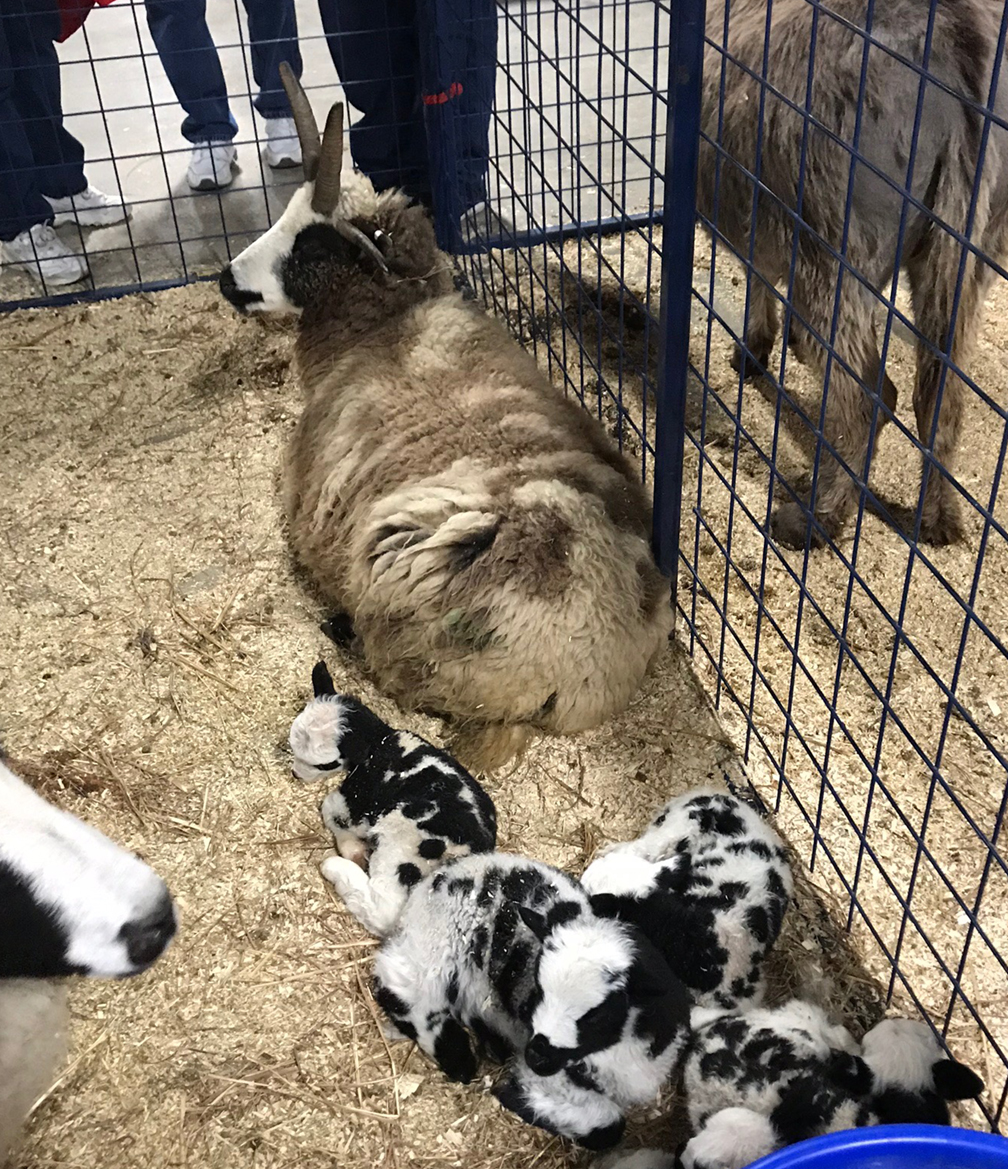 *Petting Zoo
Continuous Exhibit
Friday Noon - 9 PM
Saturday 10 AM - 8 PM
Sunday 10 AM - 4 PM
Back to Entertainment Listing
---
PRODUCED BY:

Egan Enterprises, Inc.
PO Box 510084
Key Colony Beach, FL 33051
402-202-9353
305-289-3367 Fax
Email